You love spending time with your best friend. And when they don't feel their best, neither do you.
Bringing them back to optimal health isn't just something you can hope for, it's something you can do right now.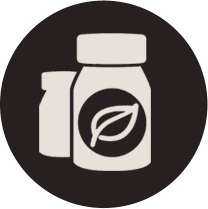 We believe most animal health conditions can be resolved
At Riva's, we think all animals deserve to be happy, healthy and live long lives. That's why we've spent the last 25 years helping horse and pet parents take control of their health.
Understanding the underlying cause of dis-ease and discomfort has enabled us to create complete and effective solutions to help them.
We have guided thousands of horses, dogs and cats (and even the occasional goat, lamb, cow and chicken) back to good health with nutritional supplements and homeopathic remedies.
Safe, natural health products for horses, dogs and cats
Find out more about our affordable and effective natural solutions that not only work but align with your own natural approach to health and nutrition. Learn more