About the Company…
* Did you know Riva Remedies has been selling natural products for 25 years? It all started in Armstrong, B. C. in the Okanagan on a pocket of farmland and acreages that are home to many horses. Now we sell product all across Canada and the United States. Did you know that we have a flagship storefront on Pleasant Valley Road in Spallumcheen, B.C.? Customers are welcome to come and shop and pick up product.
* Did you know that Riva's Remedies began over 25 years ago? Marijke started the supplement line so that she had access to quality supplements to recommend for the horses that she was asked to help. The pet line was added a few years later.
* Did you know that the namesake for Riva's Remedies was Riva (Zipezriva). She was a fiery and very compassionate chestnut Appendix. Riva Ridge, Secretariat's running mate, was her great granddaddy. Riva died in July 2022 at age 25. Her spirit will always live on in our products.
* Did you know that Riva's Remedies has an education platform that positions us as the leader in natural horse health care education. The platform, which offers a number of natural horse health courses, is facilitated by Marijke's daughter, Elisha Edwards, who is a chemist, homeopath, and natural horse health consultant.
* Did you know that we have over 40 free equine blogs on our website to help inform our customers about their options for all common health conditions? They include complete holistic health care programs with diet, nutrition, and supplement recommendations.
About Our Products

* Did you know that we formulate and manufacture all of our own health products?
* Did you know that every single one of our products is registered and approved under the Veterinary Health Products program with Health Canada?
* Did you know that we have 4 categories of products? Herbal blends, homeopathic remedies, specialized nutrients of vitamins and minerals, and topical oils and ointments.
* Did you know that we stay on the cutting edge of the latest research in horse health care, hoof health, equine science, and nutrition? This is so we can ensure that our supplements and remedies meet the needs and standards of all of our customers, and their horses.
* Did you know that we offer pure ingredients in all our supplements, with no fillers or extras? This way, the horses are not at risk for side effects, can utilize each ingredient to its fullest, and ensure there is no waste. This is also why we can keep the dosage level to a smaller amount compared to our competitors.
* Did you know that for horses with challenging health issues, we offer a variety of consultation services? Customers can get further help with our individual health consultations, custom parasite programs, hair tissue mineral analyses, and hoof assessments with trimming guidance.
About Our Customers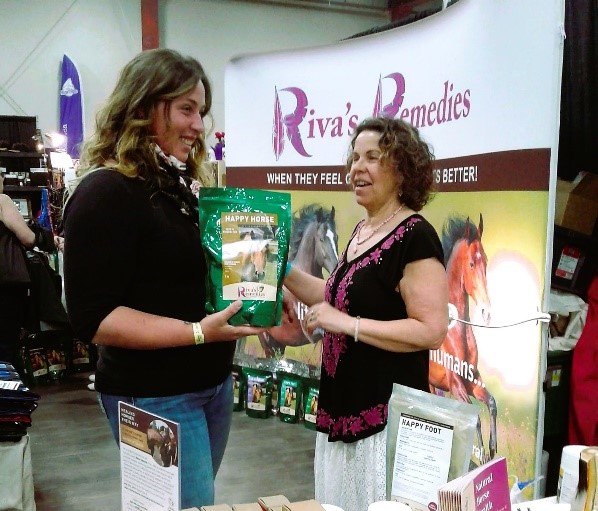 * Did you know that 96% of our social media audience are women?
* Did you know that the majority of our social media audience are Canadians and Americans? But we also have a large following from Australia and the UK.
* Did you know that some of our customers have been with us for over 20 years?
* Did you know that the most common health inquiries that our office receives are Insulin Resistance, Cushing's (PPID), laminitis, joint issues, and digestive problems?
About Our CEO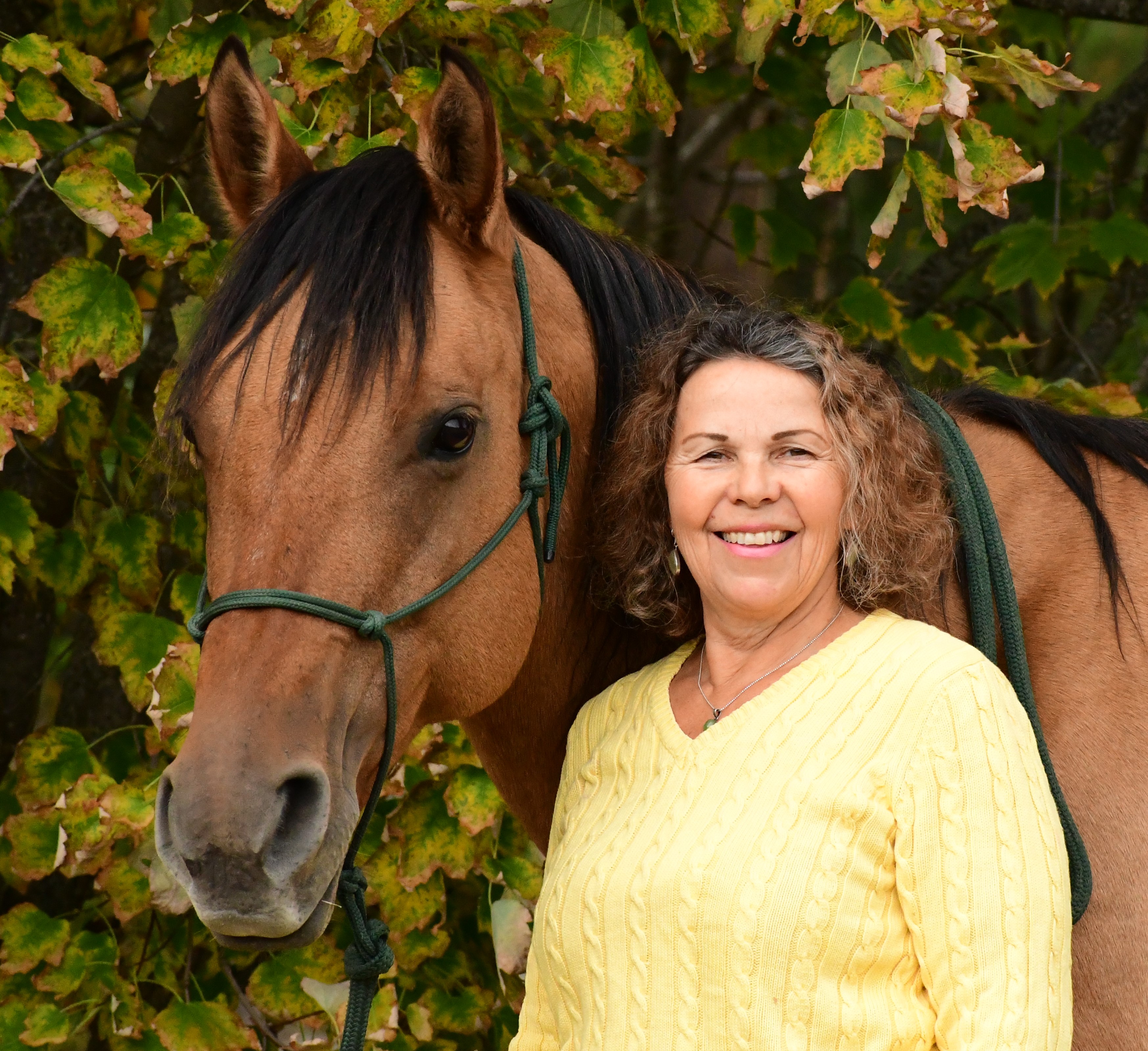 * Did you know that Marijke started her career in the 90's as a Natural Health Practitioner for people? Then, due to demand, she transitioned into animals a few years later. She still works with both people and animals as a Natural Health Consultant, Medical Intuitive, and Energy Healer. These days you can find her managing the company, writing her 3rd edition of Healing Horses Their Way, and facilitating online healing courses and destination healing retreats.
* Did you know that Marijke has a recent addition to her herd? His name is Rock, and he is a grey 17-year-old quarter horse with a roping history. He chose Marijke as his next caretaker. He joins the rest of the herd – Sapphire (a dun QH mare and Riva's daughter), Eclipse (a B&W paint gelding), and Bo the donkey.
* Did you know that Marijke trims all of her own horses? She continues to study the various barefoot trimming styles and prefers to be hands-on.
About Our Staff

L to R: Tammy – Administrative Assistant, Warehouse Manager, Customer Service
Darla Marie Cameron – Executive Assistant, Office Administrator, Customer Service
Marijke van de Water (CEO)
Susan Christian – Accounting Technician
Sue Willing – Warehouse Assistant
Kelly Devenne – Social Media Coordinator
* Did you know that we are an all-ladies team? And that between us we ride horses, train dogs, and love cats. Oh, and 3 of us drive red SUV's.
* Did you know that our lady's team is the best ever? They are very enthusiastic and dedicated to helping animals and their people. They have been with the company between 7 and 11 years; three of them tried to leave but couldn't stay away so they all came back!
* Did you know that between us all we have degrees in chemistry, nutritional therapy, and homeopathy? And certificates in natural horse health, energy healing, and sound therapy.
* Did you know that we have a natural cat health and nutrition expert on staff? Darla Marie Cameron is our Executive Assistant who doubles as our Homeopathic cat lady.
~The Riva's Natural Health Care Team