Your animals love you. All they want is to spend as much quality time with you as possible. We can help them do that.
If you believe in a holistic natural lifestyle for yourself then you know that it is a commitment worth making. We enjoy life so much more when we feel good and so do our beloved pets. So, let's make the lives of our horses, dogs and cats better today than ever before. Give them the gift of good health. They deserve it.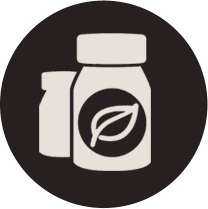 We understand natural health for animals
We believe that all animals deserve to be happy, healthy and to live long lives. That's why we have spent the last 25 years providing products and services to help them do that.
During this time, we have helped thousands of horses, dogs, and cats (and even the occasional goat, lamb, cow, and chicken) make dramatic changes to their health. And we have truly seen it all!
Our commitment to a holistic and non-invasive approach has given us a deep and thorough knowledge of the true and underlying causes of dis-ease for all animals.
It is this knowledge that led to the formulation of the most amazing animal health products possible.
Safe, natural health products for horses, dogs and cats
Our pets deserve the same natural approach to health and nutrition as we give ourselves… Find out more