Welcome to Riva's Remedies!
We are horse lovers with holistic and non-invasive methods that we apply to ALL areas of horse health care, hoof care, lifestyle, and horse-keeping. We are known for our comprehensive approach, high standards, caring customer service, and exceptional products for horses, dogs, and cats.
Riva's Remedies was founded and formulated by our CEO, Marijke van de Water, B.Sc., DHMS. Marijke is a long-time practitioner for both people and animals, an Equine Health Specialist, and a Medical Intuitive and Healer. Like many of you, horses and healing will always be a big part of her life. Horses are our friends, partners, teachers, and spiritual guides.
"I LOVE Riva's Remedies approach, using traditional medicines with modern knowledge. Great service too! Thank you!!" ... Bonnie G.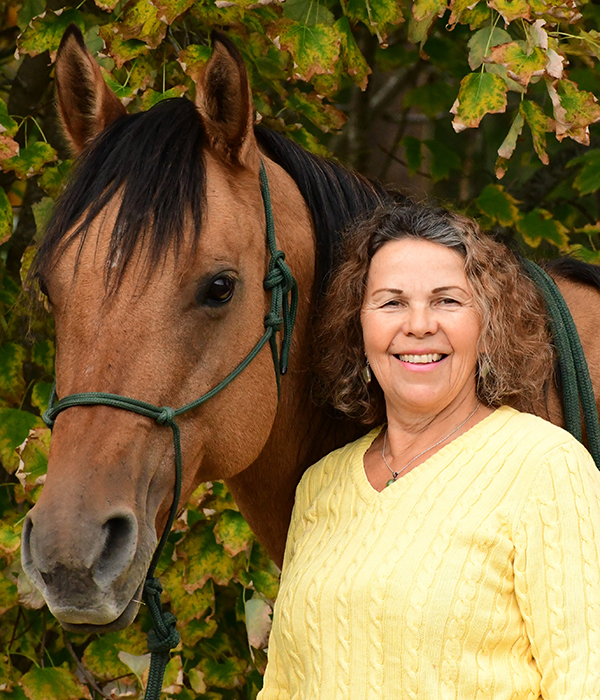 WE LOVE YOUR HORSES AS MUCH AS YOU DO!
To help you help your horses, our staff has a plethora of combined knowledge and experience in equine diets, clinical nutrition, organic chemistry, homeopathy, herbal medicines, energy healing, kinesiology, and natural horse-keeping. Meet Our Staff
Check out our shop and support your horses with over 55 different products for all health conditions including digestive ailments, colic, skin conditions, respiratory issues, allergies, joint and muscle issues, anxiety, stress, laminitis, and Equine Metabolic Syndrome.
Shop Horses
"Once again thank you for all of your expert advice and wonderful products. It is so nice that I can depend on them when needed. Much appreciated!!" ... Anita A. (British Columbia, Canada)
"Thank you for all you do for all of us horse owners. I am so blessed to have discovered Riva's Remedies, Marijke, and Elisha! Prada's life is so much better with your help and products!" ... Suzanne W. (California, USA)
"What an awesome, magical, happy-ending, story! Your remedies have helped my horses so much over the past several years and I am always so appreciative for your guidance, advice, and support. Thank you!" ... Kathy P. (Alberta, Canada)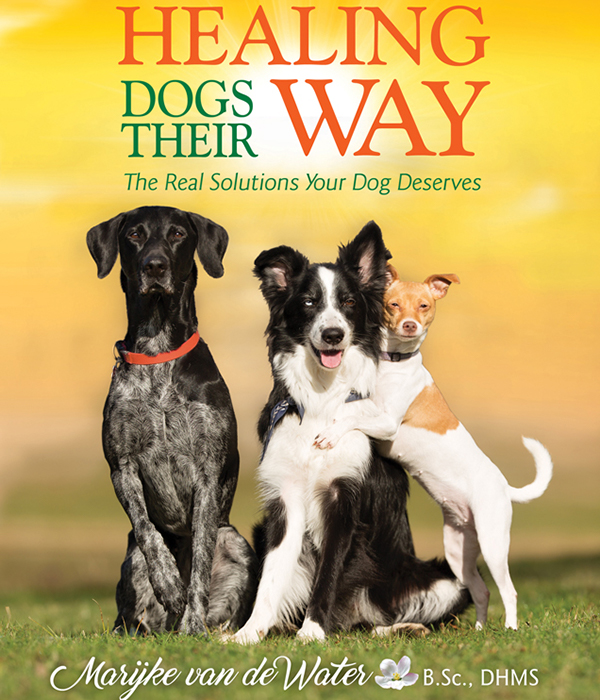 DOGS CAN LIVE LONG HEALTHY LIVES!
Dogs everywhere are itching, licking, reacting to food, gaining weight, limping, and suffering immune problems including auto-immune issues and cancer like never before. Keeping dogs healthy in the modern world has become a major challenge.
But here at Riva's Remedies, we know that by combining the right diet for your dog with well-selected supplements, your dogs will be well on their way to optimum health and longevity. Learn more from Healing Dogs Their Way, Marijke's newest book with extensive information on all canine health conditions using diet, nutrition, natural remedies, animal communication, and so much more.
Riva's Remedies For Pets offers over 30 exceptional natural health products for all ages and all breeds. Whether your dogs have skin conditions, allergies, immune problems, joint pain, stiffness, bladder or kidney issues, digestive problems, stress, or anxiety we have it covered. Visit our shop today and lead your dog into an amazingly healthy life.
Shop Dogs
"You've gotta try Riva's Remedies! Pro-Dygest is the only thing that has worked for our dogs. They all had some kind of digestive or food allergy issue." ... Bonnie G.
"My senior dog Charlee had major problems controlling her bladder. The vet said it was due to her age. But with a diet change and Riva's bladder remedies she is doing so much better and has way more bladder control. Thank you soooo much for your help!" ... Sarah V. (British Columbia, Canada)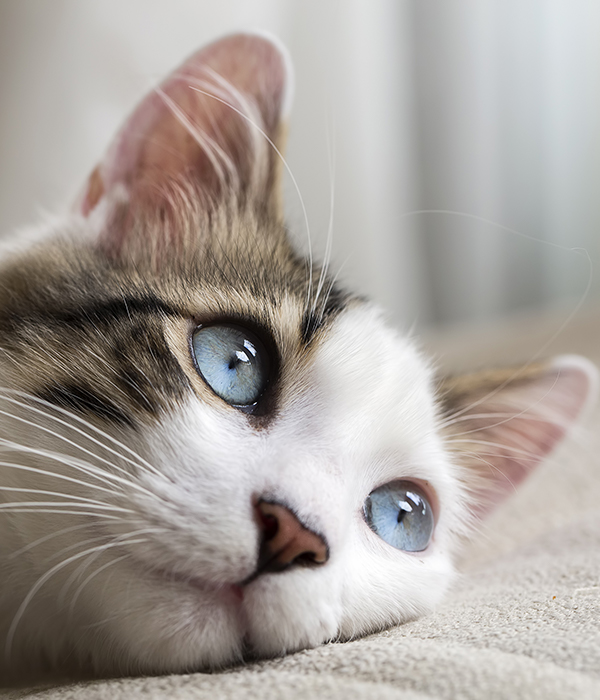 CATS NEED HELP TOO!
Cats deserve our attention too, whether they live in the house, in the barn, or outside. They can be prone to a number of health issues and can therefore benefit from specialized care, dietary changes, and cat-friendly supplements.
Cats can be tough to figure out but thankfully, Riva's Remedies has a natural cat health care expert on staff, Darla Marie Cameron. So, if you are having trouble reading your cat, reach out to her at any time.
In addition, we have put together our pet products with the cats in mind so that they are effective, palatable, and easy to administer. Whether your cat is suffering from stress, anxiety, skin problems, indigestion, bladder issues, or respiratory problems we have safe and natural solutions.
Shop Cats
"I've been meaning to tell you how much I liked the program for Squeaky. His digestion and his demeanor really improved. Great job for an awesomely special being." ... Dawn R. (British Columbia, Canada)